The raw materials must be the finest young girls' ponytails/braids from one donor, never been colored/permed/hurt in any way before, which have the most healthy cuticle, moisture and protein. Such materials are usually from the mountains of south China. We guarantee we never use old women's hair!
With the improvement of living standards, more and more girls like to dye and perm their hair. So the materials are very rare and difficult to collect huge quantities.
The raw materials we use only 20% of the braids raw materials market, about 2% of the whole raw hair materials market.
In order to control the quality of the raw materials, all the raw materials are purchased by our boss Louis who has 20-years experience in selecting raw hair materials.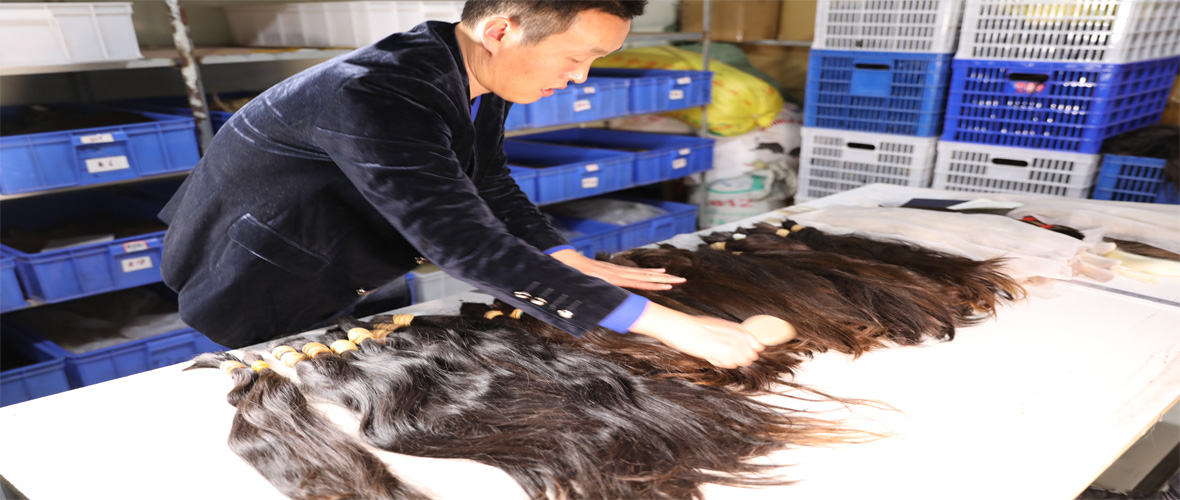 Before bleaching, at first, removing all the hairs that are shorter than 6 inch to ensure hair ratio. Then according to the hair texture and color level, all selected hairs will be divided into different groups to get expectant color hairs.
Next cutting the unnutritive hairs end and washing the rest. At last, doing wet tangle test to pick out the reversed hairs to ensure the cuticles are in the same direction.